Planning a trip to the Canary Islands? If you're anything like me, perhaps you're also pondering over which wine tasting vineyard tour to opt for in Gran Canaria. Yep, been there – overwhelmed by choices! But here's an insider scoop: Gran Canaria isn't just about breathtaking vistas.
This charming island is also home to a tantalizing array of exquisite wines that are bound to seduce your taste buds. So sit back and let this blog post guide you through some of the finest wineries on this patch of paradise; what they offer, how much it'll cost and how exactly you can get there.
Ready for a virtual voyage into viticulture?.
Top Vineyards for Wine Tasting in Gran Canaria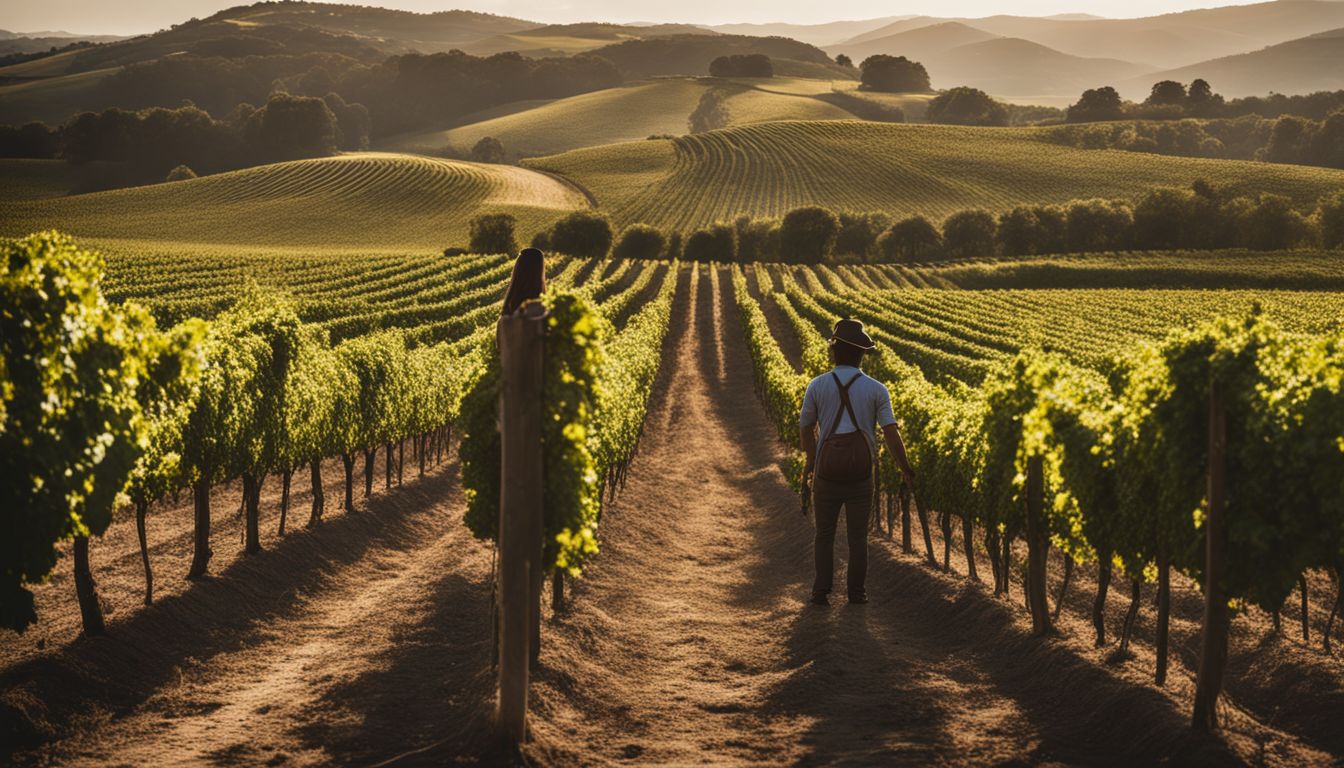 Gran Canaria is home to some of the best vineyards for wine tasting, including Bodegas Bentayga, Bodega Los Berrazales, Bodega La Tabaibilla, Bodegas Tunte, and Bodega Los Lirios.
Vinyards in Gran Canaria Bodegas Bentayga
Bodegas Bentayga is a top spot for wine lovers. This place makes great wines in Gran Canaria. They use old ways to make their wine. It sits high up in the hills, so you get amazing views while tasting wine.
The people there are nice and will show you around. You learn about winemaking and taste some good wines too!
Bodega Los Berrazales
Bodega Los Berrazales is a great place to be on Gran Canaria. Here, you can taste rare wines in a stunning vineyard setting. The view alone is worth the trip! Tucked into the lush green hills of Agaete Valley, this winery shines bright.
They make their own wine here using many different kinds of grapes.
The best part? You can take a tour and see how they do it all. My favorite part was tasting some wines at the end of the tour. Such fun! But don't just go for the wine – there's so much more to enjoy at Bodega Los Berrazales.
Sweet tropical fruits grow all around, including coffee plants, oranges and avocados that are used in local food tastings too. So come over to Bodega Los Berrazales and have a good time with us!
Bodega La Tabaibilla
Bodega La Tabaibilla is a joy to visit. You can taste amazing Gran Canaria wines here. They make both red and white wines at this winery. All of their wines come from vineyards on the island.
The staff are friendly and love to share about wine making. The highlight of the visit is wine tasting. Make sure you try the local cheese with the wine too! It's a great place for all wine lovers, so don't miss it on your next Gran Canaria visit.
Bodegas Tunte
Bodegas Tunte is a fantastic option for wine tasting in Gran Canaria. They offer guided tours of their vineyards and winery, where you can learn about the winemaking process and see the grapes up close.
During the tour, you will have the opportunity to taste their delicious wines and experience the flavors unique to this region. Bodegas Tunte also provides a warm and welcoming atmosphere, making it an enjoyable experience for all wine enthusiasts.
Don't miss out on this chance to immerse yourself in the world of Gran Canaria's wine production at Bodegas Tunte!
Bodega Los Lirios
I visited Bodega Los Lirios during my wine tour in Gran Canaria, and it was an amazing experience. The vineyard is located in a beautiful setting, surrounded by lush greenery and stunning views.
The staff at Bodega Los Lirios were friendly and knowledgeable, giving me a guided tour of the winemaking process and explaining the different varieties of wines produced there. I got to taste some of their delicious wines, which had unique flavors that reflected the local terroir.
It was fascinating to see how they carefully selected the grapes and used traditional methods to create high-quality wines. I would highly recommend visiting Bodega Los Lirios for a memorable wine tasting experience in Gran Canaria.
Best Wine Tasting Tours in Canary Islands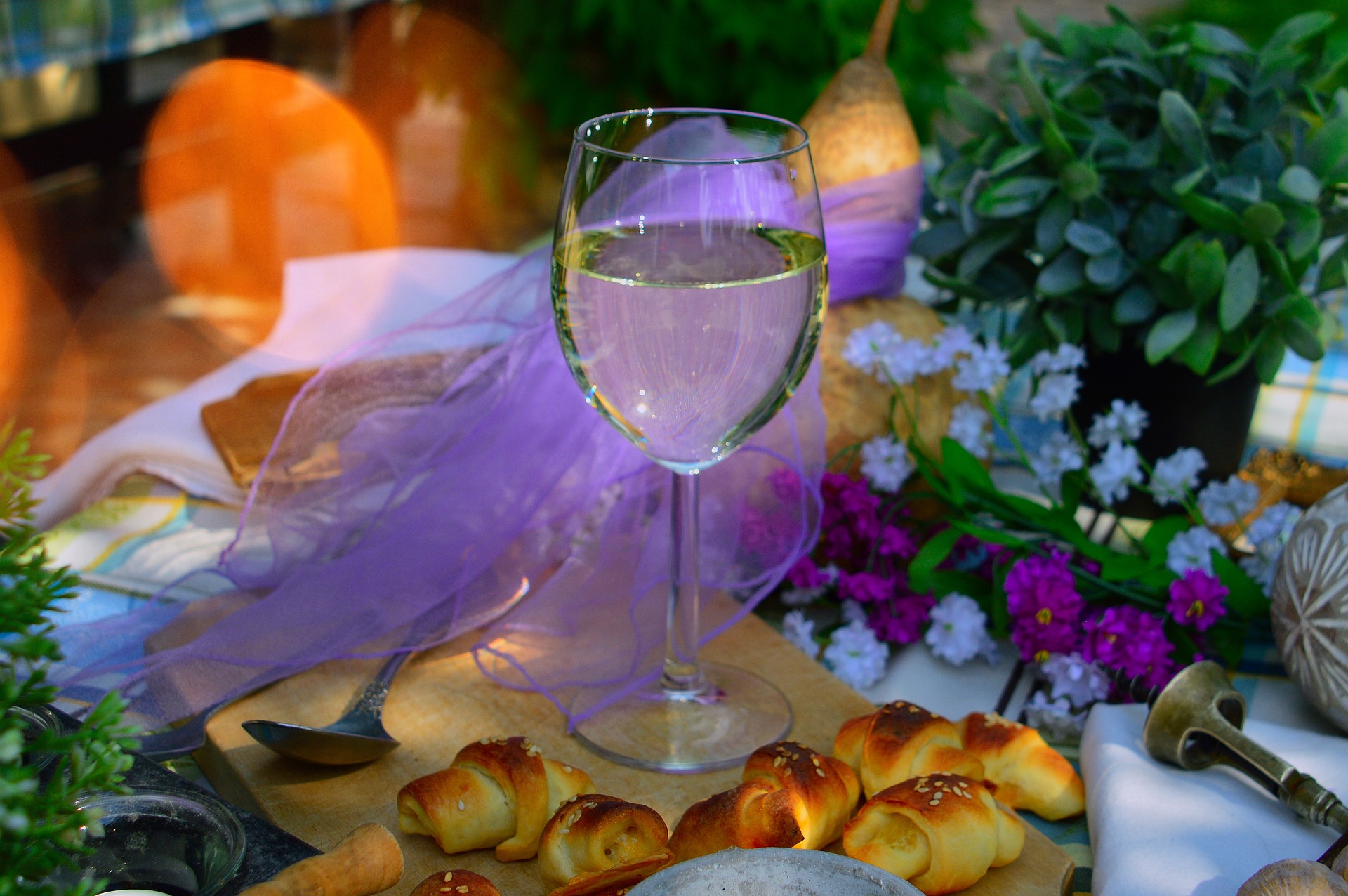 Gran Canaria offers a variety of wine tours and tastings that allow visitors to explore the island's rich wine culture and indulge in delicious wines.
Winery Tour, Wine Museum, and Tasting
I highly recommend taking part in the Winery Tour, Wine Museum, and Tasting experience while visiting Gran Canaria. This tour allows you to explore a local winery and learn about the wine production process.
You can also visit a wine museum to discover the rich history of winemaking on the island. The best part is getting to taste a variety of delicious wines produced right there at the winery.
It's an immersive and educational experience that any wine enthusiast will enjoy. Don't miss out on this opportunity to indulge in the flavors of Gran Canaria's finest wines!
Day Tour in North of Gran Canaria with Wine Tasting
I highly recommend taking a day tour in the north of Gran Canaria that includes wine tasting. This tour is perfect for wine enthusiasts and those who want to explore the beautiful landscapes of Gran Canaria while enjoying local wines.
During the tour, you will visit vineyards and wineries where you can learn about the winemaking process and sample different varieties of wine. The tour also includes stops at scenic locations such as volcanic calderas and charming villages like Teror.
Don't forget to try some delicious local food along with your wine tasting experience. It's a fantastic way to spend a day in Gran Canaria!
Private Volcanic Caldera, Teror Village, and Wine-Tasting Tour
One of the top wine-tasting tours in Gran Canaria is the Private Volcanic Caldera, Teror Village, and Wine-Tasting Tour. This tour takes you on a journey through beautiful landscapes and charming villages while also giving you the chance to taste local wines.
You'll start by visiting a private volcanic caldera, where you can explore its unique geological features and learn about its formation. After that, you'll head to Teror Village, known for its traditional architecture and historical significance.
Here, you can stroll through the streets filled with colorful houses and visit the famous Basilica of Our Lady of Pine. Finally, the tour concludes with a wine-tasting experience at a local winery where you can savor delicious Gran Canaria wines made from regional grape varieties.
Private Tour of Gran Canaria Volcano and Canary Wine Tasting
One of the exciting wine tasting experiences you can have in Gran Canaria is a private tour that includes a visit to the volcanic caldera and a wine tasting. This tour offers the opportunity to explore the unique landscapes of the island, including its stunning volcanoes.
You'll get to learn about the volcanic soil and how it contributes to producing delicious wines on Gran Canaria.
During this private tour, you'll also have the chance to visit a local winery and taste some of their Canary Island wines. It's a wonderful way to indulge in the flavors of Gran Canaria while enjoying breathtaking views of nature.
Coffee & Wine: North Route of Gran Canaria Tour
I went on the Coffee & Wine: North Route of Gran Canaria Tour and had an amazing time. This tour is perfect for those who want to explore the beautiful scenery of northern Gran Canaria while enjoying delicious coffee and wine.
On this tour, I visited local coffee plantations where I learned about the process of making coffee and got to taste different varieties. Then, we headed to a winery where I had the opportunity to try some fantastic wines made from locally grown grapes.
The tour guide was knowledgeable and friendly, providing interesting information about both coffee and wine production on the island. It was a fun and educational experience that I highly recommend to any wine or coffee enthusiast visiting Gran Canaria.

Prices and Inclusions of Wine Tours
Let me tell you, there's a variety of fantastic wine tours in Gran Canaria that not only offer distinct, delicious wines but also come with diverse packages, each with their unique pricing and inclusions.
– The Winery Tour, Wine Museum, and Tasting experience, which comes with tastings of the winery's finest wines, a tour around the vineyard, and a peek into the Wine Museum, is one of the affordable tours you can find.
– Viator's tastings come with an array of prices, depending on the type of tour chosen, with reviews and photos available to guide your selection.
– The Wine Tasting at Bodega San Juan tour package includes a visit to the vineyard, a tour of the small museum on-site, and a sumptuous wine tasting experience.
– Winery El Rincón de Guiniguada offers a tour package that includes guided tours with tastings of two wines, bread, and cheese.
– Meanwhile, some tour companies, like Vimotions, Canarian Heaven, and GC-Tours, offer tours with additional experiences like light lunches that feature local products, including Gran Canaria cheese and meat, included in the package prices.
– Many tour packages also come with options for refunds and guarantees, giving you peace of mind when booking.
– And the good news is, these tours are generally affordable, catering to a range of budgets, and are worth every dime for the unique experience they offer.
Combos with Wine Tours in Gran Canaria
Combine your wine tour in Gran Canaria with a North Gran Canaria Tour, where you can experience both coffee tasting and wine tasting in one exciting excursion. Or, opt for the Caldera Tour and Wine-Tasting Combo to explore the volcanic caldera before indulging in some delectable local wines.

North Gran Canaria Tour with Coffee and Wine Tasting Combo
I highly recommend the North Gran Canaria Tour with Coffee and Wine Tasting Combo. This tour is a perfect blend of delicious wine and aromatic coffee. You'll get to explore the beautiful north of Gran Canaria while indulging in tastings of local wines and coffees.
The tour includes visits to charming villages, volcanic landscapes, and breathtaking views. Along the way, you'll have opportunities to taste different varieties of locally produced wine and savor the rich flavors of freshly brewed coffee.
It's an unforgettable experience that combines two beloved beverages in one amazing adventure through the stunning scenery of Gran Canaria.
Caldera Tour and Wine-Tasting Combo
I highly recommend the Caldera Tour and Wine-Tasting Combo in Gran Canaria. This tour combines a visit to the stunning volcanic caldera with a wine tasting experience. You'll get to explore the unique landscape of the caldera, learn about its volcanic history, and enjoy breathtaking views.
Afterward, you'll have the opportunity to taste delicious Canary Islands wine at a local winery. It's a perfect combination of natural beauty and culinary delight. Don't miss out on this amazing experience!
Wheelchair Accessibility and Child Policy
Some wine tours and tastings in Gran Canaria are wheelchair accessible, but it's best to check with the specific tour operator beforehand. They can provide information on wheelchair accessibility of their facilities and transportation.
In terms of child policy, some tours may allow children to join, while others may have age restrictions due to alcohol consumption. It's important to review the details of each tour before making a reservation.
Some tours may offer non-alcoholic options for children or provide alternative activities to keep them engaged during the tour.
Recommended Time for Wine Tours in Gran Canaria
The best time for a wine tour in Gran Canaria is during spring and autumn, from April to November. This is when the weather is pleasant and you can fully enjoy the vineyards and wine tastings.
Travel Tips for Wine Tasting Vineyard Tours
When going on a wine tasting vineyard tour in Gran Canaria, here are some travel tips to keep in mind:
Wear comfortable shoes for walking around the vineyards.
Bring a hat and sunscreen to protect yourself from the sun.
Have a bottle of water with you to stay hydrated during the tour.
Don't forget your camera to capture the beautiful vineyard landscapes.
Try different types of wines and ask questions to learn more about them.
Take your time and savor each sip of wine to fully appreciate the flavors.
Follow any instructions or guidelines provided by the tour guides for a smooth experience.
Respect the vineyard's rules and regulations, such as not touching the grapes or plants without permission.
Enjoy local food pairings with the wines to enhance your tasting experience.
Lastly, have fun and enjoy discovering new wines in Gran Canaria!
Other Places to Visit in Gran Canaria
Gran Canaria has many other attractions to explore besides its wonderful vineyards. Here are some places you shouldn't miss during your visit:
Las Palmas: The capital city of Gran Canaria, it offers beautiful sandy beaches, historic sites like the Cathedral of Santa Ana, and vibrant shopping and dining areas.
Maspalomas Sand Dunes: These iconic sand dunes, located in the south of the island, are a must-see. Take a walk along the golden sands or try out some exciting activities like camel rides.
Roque Nublo: This volcanic rock formation is a symbol of Gran Canaria. Hike up to its summit for breathtaking views of the surrounding landscape.
Teror Village: Known for its charming historic center and impressive Basilica de Nuestra Senora del Pino, this village is worth a visit to experience traditional Canarian architecture and culture.
Vegueta: Explore the old town of Las Palmas and discover its rich history through its narrow streets, historic buildings, and local markets.
Puerto de Mogan: Often referred to as "Little Venice," this picturesque fishing village offers colorful houses, quaint canals, and a beautiful marina where you can relax with a drink or enjoy fresh seafood.
Cueva Pintada Museum and Archaeological Park: Discover ancient aboriginal art at this fascinating museum and explore the archaeological site that provides insights into the indigenous people who once lived on the island.
Palmitos Park: A great place for nature lovers, this botanical park is home to exotic plants, bird shows, dolphin exhibitions, and even a butterfly house.
Agaete Valley: Known for its stunning landscapes and picturesque villages like Puerto de las Nieves, this area is perfect for hiking or simply enjoying the beauty of nature.