Choosing between Tenerife and Gran Canaria for your upcoming vacation might leave you feeling like a kid in a candy store – spoilt for choice! Having navigated this quandary myself, I can tell you that each island is home to its own unique attractions…
You've got the grand Mount Teide eagerly awaiting visitors on Tenerife, while the enchanting Maspalomas dunes beckon from Gran Canaria. In this article, we'll delve into comparing their landscapes, beaches, food and drink offerings, and even the weather to help guide you towards making your ultimate destination pick.
Ready for an adventurous exploration? Let's set sail together on this journey of unraveling these captivating Spanish island gems!
Comparison of Attractions and Activities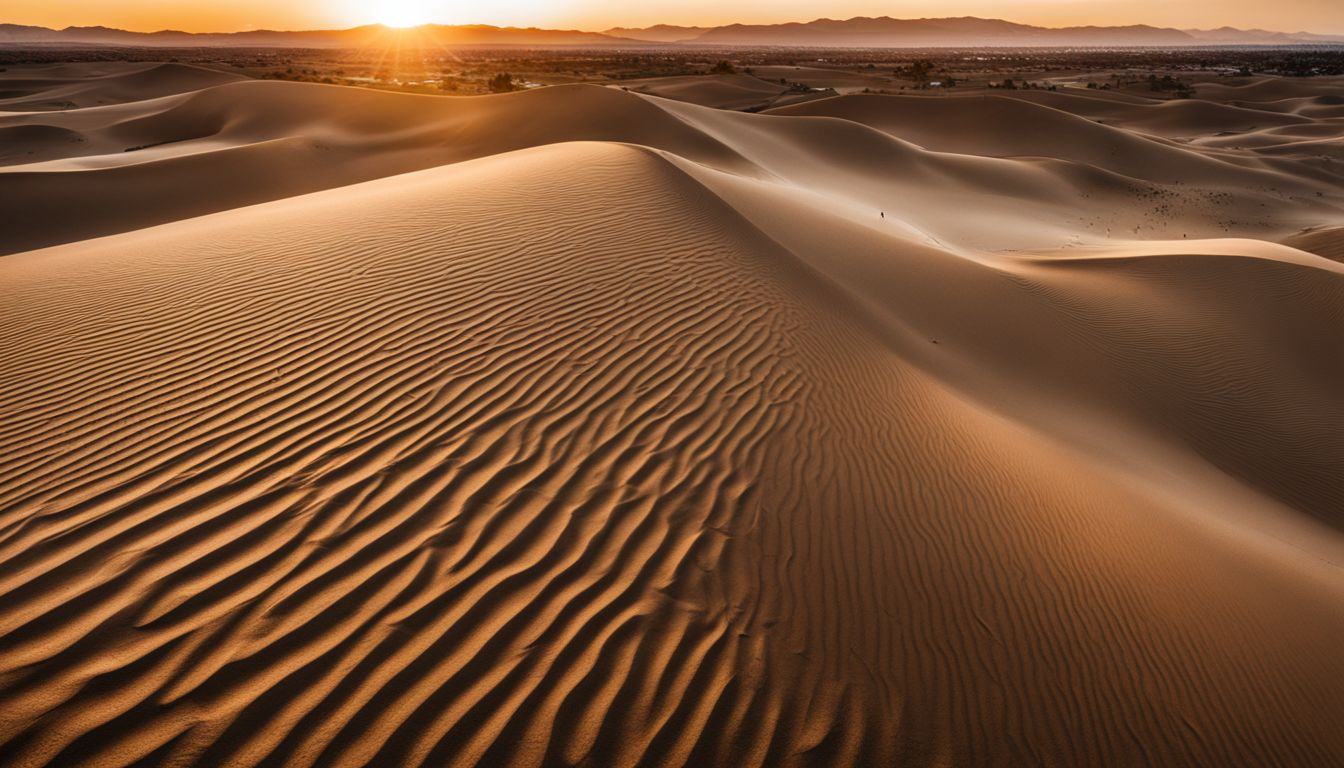 Gran Canaria offers a diverse range of attractions and activities, from exploring the Maspalomas dunes to hiking in its breathtaking natural landscapes.
Highlights of Gran Canaria
Let me guide you through the best parts of Gran Canaria. This island is full of exciting places and things to do.
Maspalomas dunes are the first spot on our list. They look like a mini desert and can be fun for kids.
Next, we have Las Palmas beaches. These have bright blue water and smooth sand.
The cliffs in the south part of Gran Canaria are amazing to look at as well.
You should head over to the local markets too, they sell tasty food and cool craft items.
If you want to see more of the island, take a bus ride around it! It only takes four or five days.
Lastly, enjoy a meal at one of the beach – front restaurants for a dining experience with great views.
Highlights of Tenerife
I love visiting Tenerife for its unique attractions. The top of my list is Mount Teide. This famous landmark towers over the island. You can hike or take a cable car ride up to see the views from the top. It's an amazing sight that you won't want to miss.
Beaches and Natural Landscapes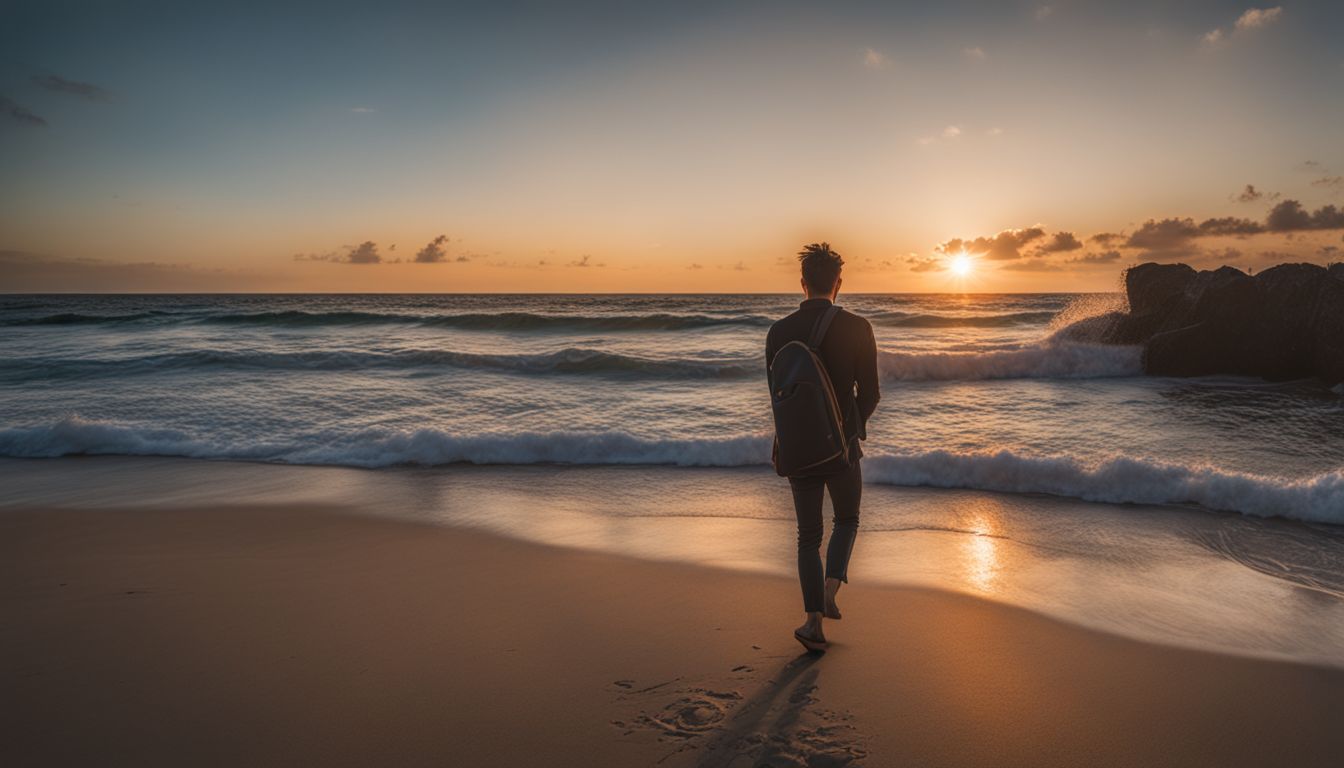 When it comes to beaches and natural landscapes, both Tenerife and Gran Canaria have plenty to offer.
Beach comparison
When looking at the beaches, both Tenerife and Gran Canaria have their unique selling points. Let's take a detailed look with the help of this table:
| | Tenerife | Gran Canaria |
| --- | --- | --- |
| Beach diversity | Tenerife has a mix of both black, volcanic sand beaches, and golden sandy beaches. | Gran Canaria is known for its golden sandy beaches, especially in Las Palmas. |
| Unique aspects | The stunning black sand on some of Tenerife's beaches are due to its volcanic nature, a unique aspect that truly sets it apart. | Gran Canaria boasts the spectacular Maspalomas dunes, a natural beauty right by the sea. |
| Most popular beach | Playa de Las Teresitas is a man-made beach with imported sand from the Sahara. | Playa de Las Canteras is a popular city beach with crystal clear waters. |
| Beach experience and atmosphere | Tenerife's beaches often have a lively atmosphere, with many activities and water sports available. | Gran Canaria's beaches are usually more relaxed and are great for sunbathing and swimming. |
As you can see, the choice between Tenerife and Gran Canaria comes down to what you're looking for in a beach. If you want a mix of sandy and unique volcanic beaches, then Tenerife might be the place for you. If you prefer golden sandy beaches and a more relaxed vibe, Gran Canaria could be your ideal destination.
Best landscapes and nature
I'm excited to share some of the stunning landscapes and natural beauties these two Canary islands have to offer.
| Gran Canaria | Tenerife |
| --- | --- |
| In Gran Canaria, the Maspalomas Dunes are a must-see. They're like a miniature desert right next to the sea. | Mount Teide in Tenerife is an impressive sight, as it's the highest peak in Spain and offers stunning views over the island. |
| The island is known for its dramatic landscapes, especially the canyon-like cliffs in the south. The view from these cliffs is simply breathtaking. | In Tenerife, you will find a variety of landscapes, from lush forests in the Anaga Mountains to black sand beaches along the coast. Each spot has its own unique charm. |
| Gran Canaria's nature is quite diverse, with a mix of sandy beaches, rugged cliffs, and green forests. It's an island where you can enjoy both mountains and the sea. | Tenerife is a paradise for nature lovers, with its rich biodiversity and numerous natural parks, like the Teide National Park, an UNESCO World Heritage Site. |
I hope you'll get the chance to soak in these incredible views when visiting Gran Canaria or Tenerife. Even though they share some similarities, their unique landscapes and natural wonders set them apart.
Food, Drink, and Nightlife
When it comes to food, drink, and nightlife, both Tenerife and Gran Canaria offer a vibrant array of options.
Best food and drink
When it comes to food and drink, both Tenerife and Gran Canaria offer a variety of options to satisfy your taste buds. Here are some of the best culinary experiences you can have on each island:
Tenerife:
Fresh seafood: Try the delicious local fish dishes, such as grilled sardines or octopus stew.
Papas arrugadas: These small, wrinkled potatoes served with mojo sauce are a must-try traditional dish.
Local wines: Tenerife is known for its vineyards and produces excellent wines. Don't miss the opportunity to try their unique varieties.
Gran Canaria:
Tapas: Explore the vibrant tapas scene in Las Palmas and indulge in a variety of bite-sized delights.
Traditional Canarian cuisine: Sample dishes like ropa vieja (shredded beef), gofio (toasted cornmeal), or bienmesabe (almond dessert).
Unique drinks: Sip on tropical cocktails made with local fruits like mango, banana, or papaya.
Nightlife and entertainment
Nightlife and entertainment in both Tenerife and Gran Canaria are vibrant and diverse. Here are the highlights:
Bars and Clubs: The nightlife scene in both islands is buzzing with a wide range of bars and clubs catering to different tastes. From lively beachfront bars to trendy dance clubs, you'll find plenty of options to enjoy a night out.
Live Music: Tenerife and Gran Canaria feature numerous venues where you can catch live music performances. Whether you're into rock, jazz, or local music, there is something for everyone.
Casinos: If you feel lucky, both islands have top-notch casinos where you can try your hand at various games such as poker, roulette, and slot machines.
Shows and Performances: You won't be disappointed if you're looking for entertainment beyond the typical nightclub scene. Tenerife has some impressive dinner shows featuring acrobatics and flamenco dancing, while Gran Canaria offers entertaining drag queen performances in its popular resort areas.
Pubs and Sports Bars: If a more relaxed atmosphere is what you're after, both islands have pubs and sports bars showing live sports events on big screens. Grab a drink, cheer for your favorite team, and enjoy the friendly ambiance.
Weather and Climate
The weather and climate in Tenerife and Gran Canaria are both great for a vacation. Both islands have a warm and sunny climate all year round, making them popular destinations for beach lovers.
However, there are some differences between the two.
In Tenerife, you can expect mild temperatures throughout the year. The winters are pleasantly warm with average temperatures around 20°C (68°F), while summers can get hotter with temperatures reaching up to 30°C (86°F).
Tenerife also experiences less rainfall compared to Gran Canaria, especially in the southern part of the island where most tourists stay.
On the other hand, Gran Canaria has a slightly more varied climate due to its diverse landscape. In general, it is also known for having warm temperatures throughout the year. Winters are milder than in Tenerife with average temperatures around 17°C (63°F), while summers tend to be hotter with temperatures averaging at 26°C (79°F).
Gran Canaria does receive more rainfall compared to Tenerife, particularly in the north of the island where you'll find lush greenery.
Both islands offer great weather for outdoor activities such as hiking or enjoying water sports like snorkeling or surfing. So whether you choose Tenerife or Gran Canaria, you can be sure that you'll enjoy plenty of sunshine during your vacation!