Choosing the best neighborhood to stay in Gran Canaria can feel like quite a challenge. It's as though you're presented with a vast buffet of jaw-dropping locations each serving up their own unique experiences – it's tantalizing, but also a little overwhelming.
Just like you, I've poured over research trying to make sense of it all. That's why this blog post is designed to simplify your search and whittle down the options into digestible bites.
Whether you're drawn by bustling resorts pulsating with energy or yearn for tranquil havens where peace prevails, there's something here for everyone. Let me help guide your adventure in making your Gran Canaria holiday truly memorable!
Top Areas to Stay in Gran Canaria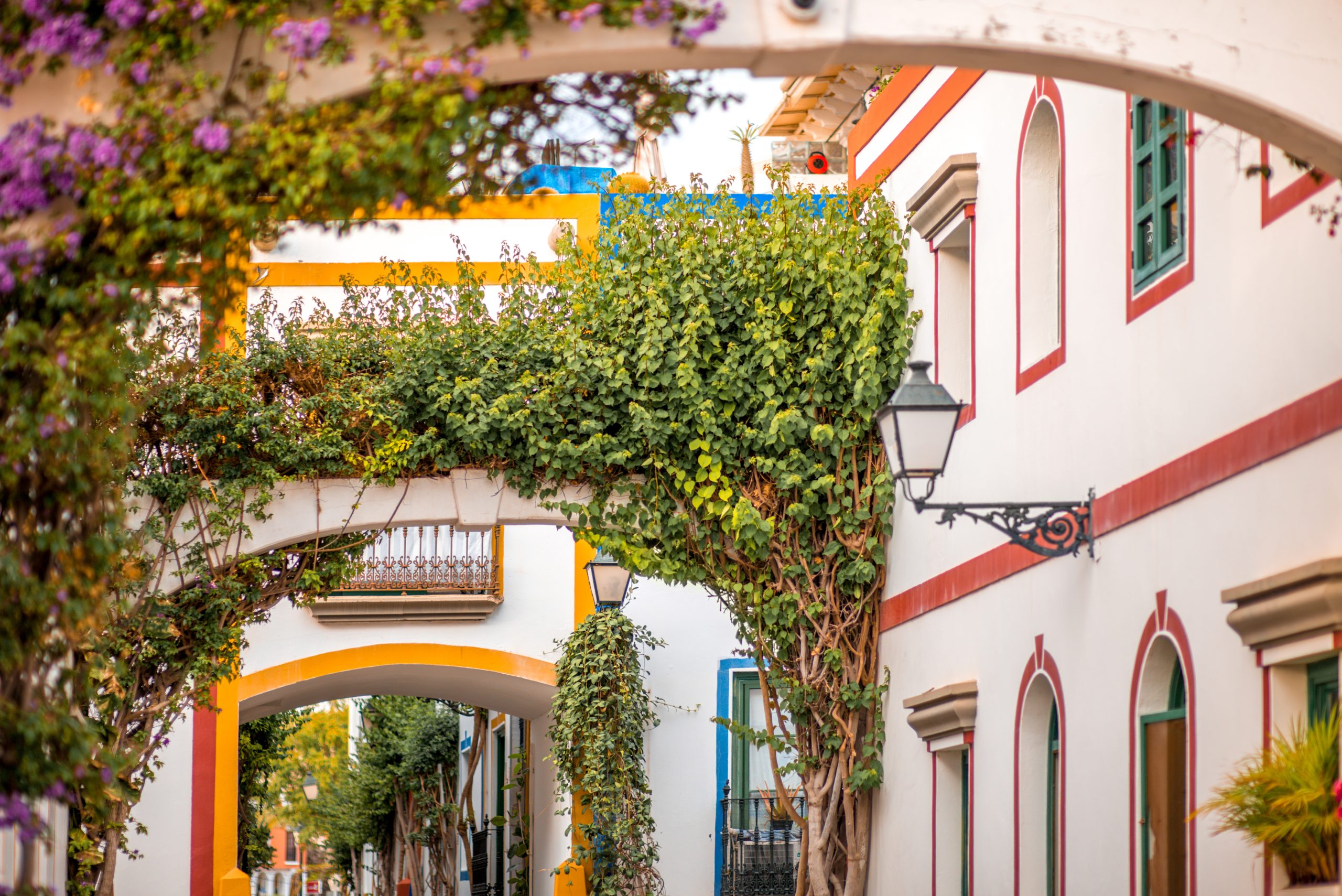 Maspalomas offers a trendy neighborhood and small beach town vibe, making it a great choice for first-time visitors to Gran Canaria.
Maspalomas for first-time visitors
Maspalomas is great for those coming to Gran Canaria for the first time. It's on the southern coast and has a small beach town feel. I love walking among its tall sand dunes. Many cool shops, tasty food spots, and fun places to play are here too.
The trendy neighborhood vibe makes it easy to meet new people or just relax in the sun. A visit to Maspalomas lighthouse is a must-do while you're there! All these make Maspalomas one of the top choices for first-time visitors like you.
Playa del Inglés for nightlife
Playa del Inglés is perfect for fun nights. It's one of the best areas in Gran Canaria if you love a wild nightlife. You will find lots of bars and clubs here. They stay open late, so you can dance until dawn.
This vibrant area is full of life during the night.
Many hotels in Playa del Ingles are made for couples and groups looking to have fun all night long. If you like meeting new people, this is your place to be! The music rocks, the lights flash and everyone has a big smile on their face.
A visit to Playa del Inglés promises nights that you'll never forget!
Meloneras for a luxury holiday
Meloneras is your pick for a fancy trip. This spot in Gran Canaria is full of high-end hotels and shops. It sits next to a seaside promenade lined with top-class restaurants. The beach here is calm and beautiful, perfect for relaxing under the sun.
Add a round of golf at one of the nearby courses to make the day extra special!
Las Palmas de Gran Canaria for sightseeing
Las Palmas de Gran Canaria is a great area to stay if you're interested in sightseeing. It's the capital city of Gran Canaria and has many attractions and landmarks to explore. One of the highlights is the beautiful Las Canteras Beach, where you can relax under the sun or take a swim in the crystal-clear waters.
The historic district of Vegueta is another must-visit spot, with its charming narrow streets, colonial architecture, and iconic Santa Ana Cathedral. You can also visit museums like Casa de Colón or enjoy shopping and dining at places like Triana Street.
Las Palmas de Gran Canaria offers a vibrant atmosphere and plenty of things to see and do for tourists who love exploring new places.
Puerto Rico for families
Puerto Rico is a great area for families visiting Gran Canaria. It is located in the southern part of the island and offers sunny weather and a clear beach, making it perfect for kids to enjoy.
There are also plenty of family-friendly activities and attractions nearby. Plus, Puerto Rico has a range of accommodation options suitable for families, including hotels with spacious rooms and kid-friendly amenities.
So if you're planning a family holiday in Gran Canaria, consider staying in Puerto Rico!
Accommodation Options in Each Area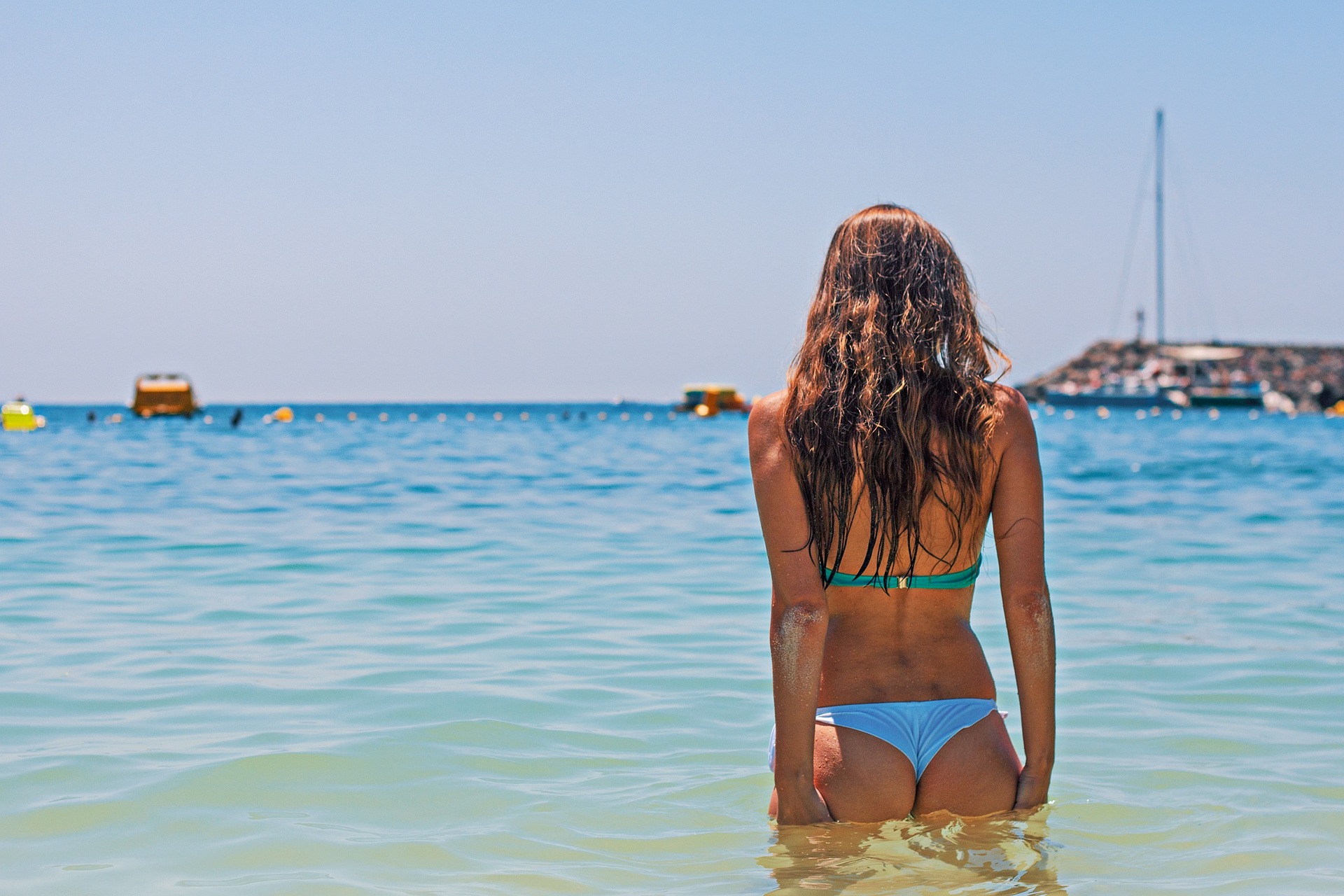 Each area in Gran Canaria offers a range of accommodation options, including bed & breakfasts, hostels, and hotels to suit every budget and preference.
Best bed & breakfasts, hostels, and hotels in each area
Here are some of the best bed & breakfasts, hostels, and hotels in each area of Gran Canaria:
Maspalomas:
Bungalows Cordial Green Golf
Hotel Riu Palace Oasis
Playa del Inglés:
AxelBeach Maspalomas
HD Parque Cristobal Gran Canaria
Meloneras:
Lopesan Baobab Resort
H10 Meloneras Palace
Las Palmas de Gran Canaria:
Hotel Santa Catalina
AC Hotel Gran Canaria
Puerto Rico:
Marina Suites
Apartamentos Nova
Things to See and Do in Each Area
Explore the stunning sand dunes of Maspalomas, dance the night away in Playa del Inglés, indulge in luxury shopping and dining in Meloneras, discover historical sites and museums in Las Palmas de Gran Canaria, and enjoy family-friendly activities and water sports in Puerto Rico.
Ready for more? Read on!
Highlights and attractions in each area
Maspalomas: Enjoy the stunning sand dunes and beautiful beaches, perfect for sunbathing and swimming. Don't miss the Faro de Maspalomas lighthouse and visit the bustling Yumbo Shopping Center.
Playa del Inglés: Experience the wild nightlife with a variety of clubs, bars, and restaurants. Relax on the beach during the day and explore the nearby amusement parks, such as Aqualand Maspalomas.
Meloneras: Indulge in a luxury holiday with high-end hotels and beautiful promenades lined with shops and restaurants. Visit the famous Meloneras Lighthouse and enjoy a round of golf at one of the nearby golf courses.
Las Palmas de Gran Canaria: Immerse yourself in culture by exploring historical sites like Casa de Colón and Vegueta's charming old town. Relax on Las Canteras Beach or visit the impressive Alfredo Kraus Auditorium.
Puerto Rico: Perfect for families, this area boasts a sunny climate all year round. Take a boat trip to discover whales and dolphins or enjoy water sports like jet skiing. Don't forget to visit Angry Birds Activity Park!
Remember, each area has its own unique charm and attractions, so choose one that suits your preferences for an unforgettable stay in Gran Canaria!