Does your heart ever yearn for the serenity of a secluded beach paradise? Trust me, I can relate to that longing. That's how I discovered Playa De Guayedra on Gran Canaria, a hidden treasure tucked away along the lush coastline of the Canary Islands.
This piece will be your go-to guide for visiting this awe-inspiring destination, navigating everything from reaching there to fully embracing its astounding natural allure. Prepared for an expedition like no other? Let's dive into exploring the enchanting wonders of Playa De Guayedra!
Getting to Playa De Guayedra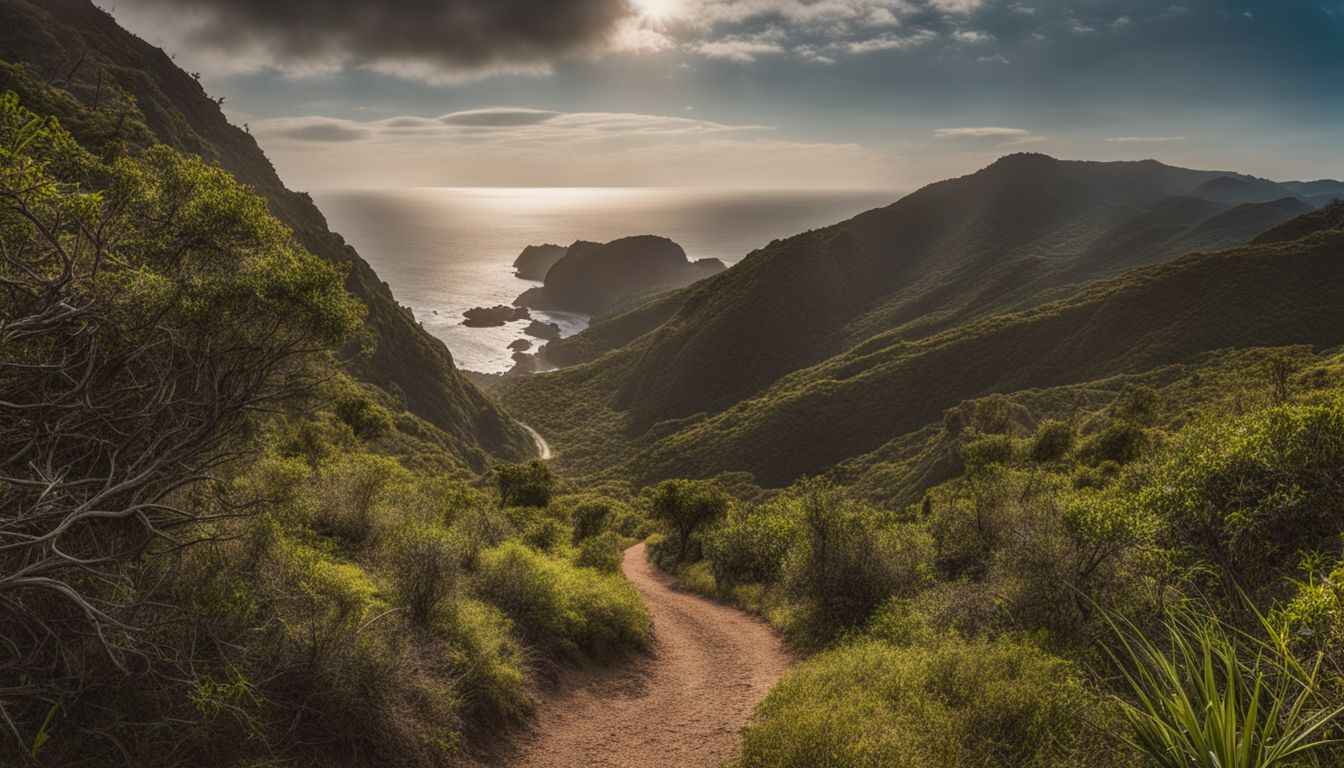 To reach Playa De Guayedra, you can either hike or drive; if hiking is your preference, there are several scenic trails that will lead you to the beach.
Hiking guide
I want to guide you on the hike to Playa De Guayedra. It's a great way to see the beach.
Start at the foot of Agaete. From here, it is a 15 – kilometer journey to the beach.
Walk along the path that leads to Tamadaba Natural Park.
Once in the park, head towards Guayedra Ravine. The ravine ends at Guayedra beach.
Enjoy the views along your way. You will see stunning hills and rare plants.
Don't rush! Take your time and enjoy each step of this beautiful hike.
Driving directions
Playa De Guayedra on Gran Canaria is easy to reach by car. Here's how you can get there:
Start from Las Palmas de Gran Canaria, the island's capital.
Head west on the GC – 1 highway towards Agaete.
Follow signs for Agaete, about 30 minutes away.
Once in Agaete, look for signs towards Tamadaba Natural Park.
Take a right onto GC – 231 road leading to the park.
Go straight until you see a sign for Playa De Guayedra.
Turn left off the main road and follow the dirt track down to the beach.
Exploring Playa De Guayedra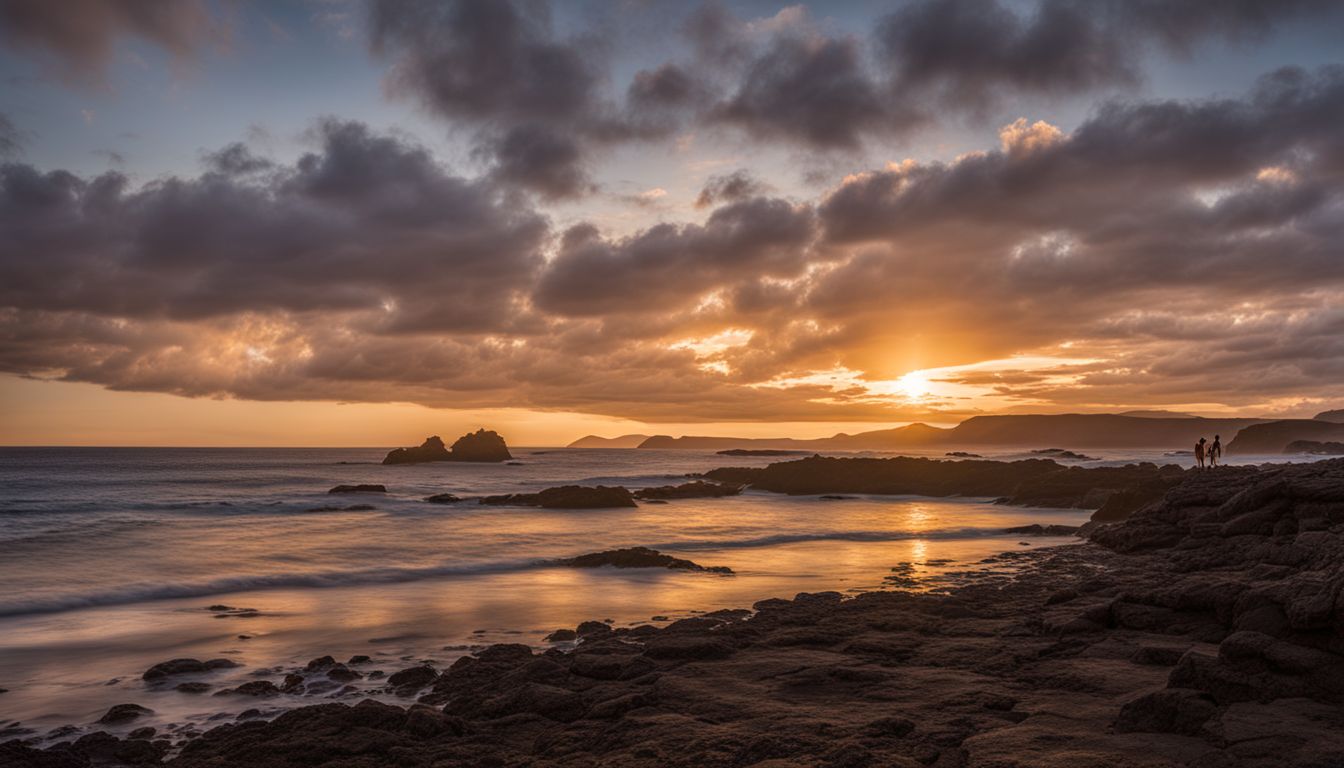 Playa De Guayedra is a beautiful sandy beach nestled along the picturesque coastline of Gran Canaria, offering visitors stunning views and a tranquil atmosphere.
Description of the beach
Playa De Guayedra is a hidden gem on Gran Canaria's northwest coast. The black sand sparkles under the sun because of its volcanic make-up. Big stones dot the beach, adding charm to this quiet spot.
You won't see many people here, making it feel like your secret spot.
The ocean at Playa De Guayedra is deep blue and full of life. Waves crash into the rugged rocks that border the beach. A huge mountain hovers in the distance, giving you an amazing view while you relax or play beside the sea.
This lovely place has a wild beauty I have never seen before!
Nudist/naturist beach status
Playa De Guayedra is known as a nudist beach, where visitors have the freedom to enjoy the sun and water without clothing. It's a popular choice for naturists who appreciate the relaxed and accepting atmosphere.
The secluded nature of this beach makes it an ideal spot for those seeking privacy while embracing their natural state. So if you're comfortable with nudity, Playa De Guayedra offers a unique experience amidst its beautiful surroundings.
Surrounding natural landscape
The surrounding natural landscape of Playa De Guayedra is absolutely breathtaking. As you explore this secluded beach, you will be immersed in the stunning beauty of Gran Canaria's northwest coast.
The beach is nestled within Tamadaba Natural Park, which means that you'll be surrounded by lush vegetation and impressive mountain views. The rugged and rocky terrain adds to the charm of the area, creating a sense of untouched nature.
The black volcanic sand and studded stones on the beach are a unique feature that enhances the overall beauty of Playa De Guayedra. Whether you're taking a leisurely stroll or capturing scenic photographs, the surrounding natural landscape will leave you in awe.
Nearby attractions and accommodations
Puerto de las Nieves and Agaete are two nearby attractions worth visiting, offering charming streets, delicious seafood restaurants, and stunning views of the coastline.
Puerto de las Nieves
Puerto de las Nieves is a nearby town close to Playa de Guayedra, and it's about 15 kilometers away. It's a charming little fishing village that offers a variety of attractions for visitors.
One of the highlights is the iconic Dedo de Dios (Finger of God) rock formation, which stands proudly on the coastline. You can also find delicious seafood restaurants where you can try fresh fish dishes.
The town has a laid-back and authentic vibe, making it a great place to soak up the local culture. Additionally, Puerto de las Nieves is home to natural seawater pools known as Las Salinas.
Agaete
Agaete is the closest town to Playa de Guayedra, situated about 15 kilometers away. This charming town is known for its picturesque streets, vibrant harbor, and beautiful natural surroundings.
You can explore the historic sites like the Church of Our Lady of the Conception and visit Puerto de las Nieves, a small fishing village with seafood restaurants and stunning views of Mount Teide in Tenerife.
Agaete is also famous for its thermal baths and natural pools called Las Salinas, where you can relax and enjoy the healing properties of the mineral-rich waters. When visiting Playa de Guayedra, make sure to take some time to explore this nearby town.
Where to stay
If you're planning a visit to Playa De Guayedra, there are some great accommodation options nearby. Here are a few suggestions:
Agaete: This town is the closest to the beach, located just 15 kilometers away. It offers a range of hotels, guesthouses, and vacation rentals to suit different budgets.
Puerto de las Nieves: A charming coastal village located near Agaete, Puerto de las Nieves is known for its natural pools and seafood restaurants. It's a popular choice for visitors looking for a relaxed beachside stay.
Las Palmas de Gran Canaria: If you prefer to stay in a larger city with more amenities, consider staying in Las Palmas de Gran Canaria. It's about a 30-minute drive from Playa De Guayedra and offers plenty of accommodation options.
Tips for visiting Playa De Guayedra
Renting a car is recommended for easy exploration of the area and capturing stunning photographs of Playa De Guayedra's natural beauty.
Gran Canaria hiking and travel essentials
When exploring Playa De Guayedra on Gran Canaria, it's important to be prepared and have the right essentials. Here are some things you should consider:
Comfortable shoes: Since Playa De Guayedra is located within Tamadaba Natural Park, there are hiking trails to reach the beach. Make sure to wear sturdy and comfortable shoes for your hike.
Sunscreen: The Canary Islands have a sunny climate all year round, so it's essential to protect your skin from the sun's rays. Apply sunscreen before heading out and reapply throughout the day.
Water and snacks: It's important to stay hydrated while hiking and exploring the beach. Bring a refillable water bottle with you and pack some snacks for energy.
Hat and sunglasses: Protect yourself from the sun by wearing a wide-brimmed hat or cap and sunglasses to shield your eyes.
Light clothing: Dress in lightweight, breathable clothing that will keep you cool during your outdoor activities.
Camera or smartphone: Capture the stunning natural beauty of Playa De Guayedra with a camera or smartphone to create lasting memories.
Binoculars: If you're interested in birdwatching or observing wildlife, bring binoculars for a closer look at the diverse flora and fauna in the area.
Cash: Some accommodations or nearby attractions may not accept credit cards, so it's always good to have some cash on hand for any unexpected expenses.
Car rental information
As a tourist visiting Playa De Guayedra, renting a car can be a great way to explore the area at your own pace. Here's some car rental information to consider:
| Car Rental Company | Location | Contact |
| --- | --- | --- |
| Europcar | Las Palmas de Gran Canaria Airport | +34 911 50 50 00 |
| Hertz | Las Palmas de Gran Canaria Airport | +34 928 09 23 30 |
| Avis | Las Palmas de Gran Canaria Airport | +34 928 09 23 36 |
| Sixt | Las Palmas de Gran Canaria Airport | +34 871 18 01 92 |
| Goldcar | Las Palmas de Gran Canaria Airport | +34 918 34 40 64 |
Remember, Playa De Guayedra is a bit secluded and situated approximately 15 kilometers away from Agaete. So having your own transportation can make the journey much easier and enjoyable. Just make sure to respect the protected landscapes and fauna when driving around.
Photography gear recommendation
If you're planning to visit Playa De Guayedra, here are some photography gear recommendations to capture the beauty of this hidden paradise:
Camera: Bring a good quality digital camera or DSLR to capture high-resolution images.
Wide-angle lens: Use a wide-angle lens to capture the expansive views of the rugged coastline and surrounding mountains.
Tripod: A tripod will help you keep your camera steady for long exposure shots and capturing sharp images.
Polarizing filter: Consider using a polarizing filter to reduce glare from the water and enhance the colors in your photos.
Lens cleaning kit: Keep your lenses clean and free from dust with a lens cleaning kit for clear, sharp images.
Extra batteries and memory cards: Make sure to bring extra batteries and memory cards to avoid running out of power or storage space.
Waterproof camera bag: Protect your gear from water, sand, and dust with a waterproof camera bag.