Ever felt the need to swap those jam-packed touristy beaches for a tranquil, undisturbed oasis that feels like your own slice of paradise? You're definitely not alone in this pursuit.
As someone who thrives on offbeat adventures, I chanced upon Playa De La Laja in Las Palmas de Gran Canaria – an enchanting beach known for its black sand and crystal-clear waters but wonderfully off most tourists' radars.
This blog post is an invitation into the spellbinding allure of this under-appreciated gem nestled just outside Spain's bustling capital. Are you feeling curious yet? Stick around; your personal piece of paradise may be closer than you imagine!
Overview of Playa De La Laja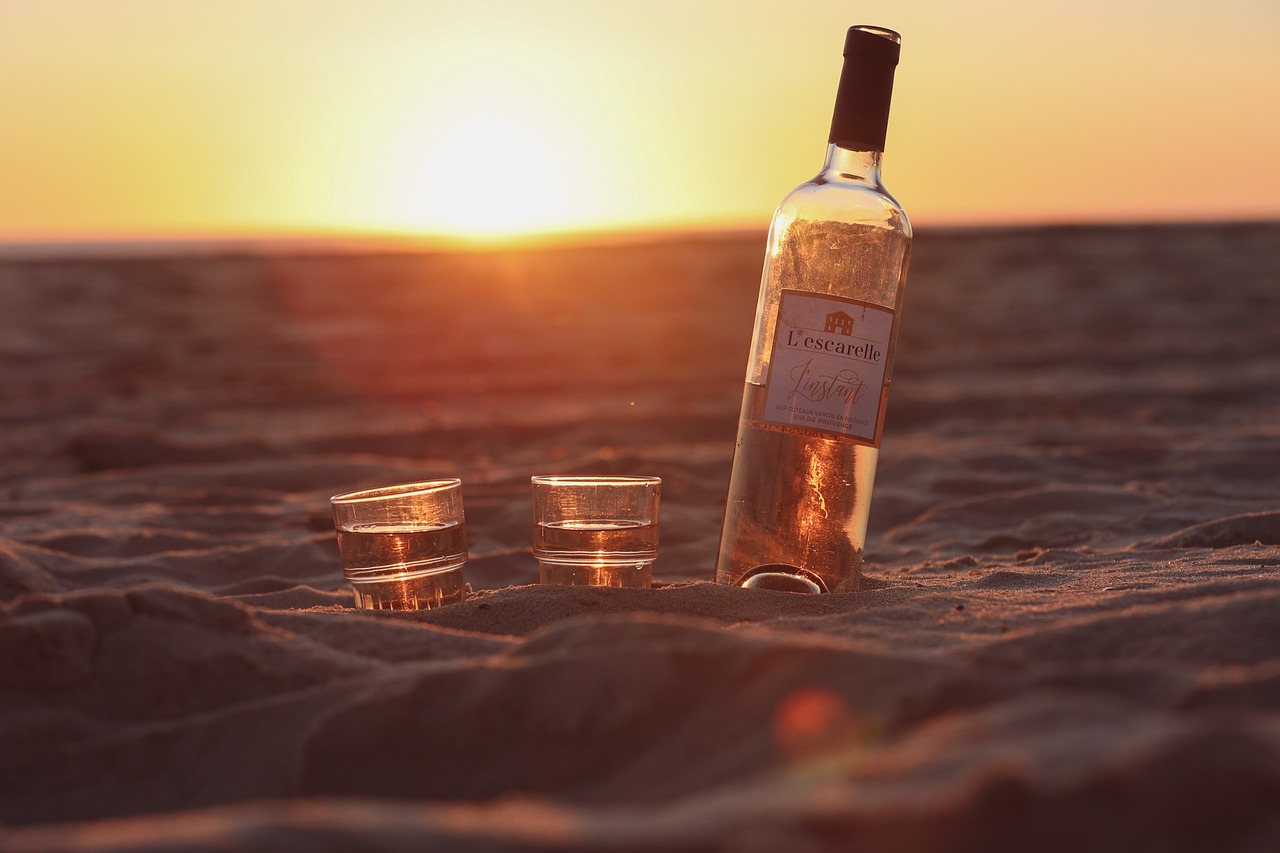 Playa De La Laja in Las Palmas De Gran Canaria is a hidden gem that many tourists are overlooking. Located just 5 kilometers from Vegueta old town, this black sand beach offers crystal-clear waters and a peaceful atmosphere. In this article, I will guide you through the natural pools, activities to do, nearby attractions, and accommodation options at Playa De La Laja. Get ready to discover the beauty of this underrated beach destination!
Location and accessibility
Playa De La Laja sits on the edge of Las Palmas de Gran Canaria, our lovely capital. It's a little off the beaten path, but don't worry. There's an easy bike ride from Vegueta old town to get here.
The journey is about five kilometers long and gives you a chance to see more of our charming city. This black sand beach is just 7.6 km away from the center of Las Palmas. So, it isn't as crowded as some other places but still close enough for comfort!
Length of the beach
Playa De La Laja is a big beach. It is around 5 kilometers long. That's about the same as walking from Vegueta old town to here! You can walk all along the black sand for miles and miles.
But, biking is even better. You get to see more of this stunning place that way!
Despite being so large, it's not very well-known among tourists yet, which makes it great if you want less crowd. The beach starts at the entrance off Autopista del Sur and goes quite far out towards the Atlantic Ocean.
Activities and attractions
I love all the fun things there are to do at Playa De La Laja. One of the top things is surfing. The beach is a hot spot for surfers because of its unique black sand and clear waters. Plus, the waves get really big thanks to the beach's volcanic character.
Fishing: You can catch all kinds of fish in these clear blue waters.
Bike riding: Getting around on two wheels is a great way to see this part of Las Palmas de Gran Canaria.
Visit nearby attractions: There are many places close by like Playa de Las Canteras, Playa de Las Alcaravaneras, and the old town of Vegueta.
Sculpture spotting: Keep an eye out for wonderful pieces, which dot the beach entrance.
Natural Pools in La Laja
La Laja beach is known for its natural pools, which are a must-see attraction.
Description and features
Playa De La Laja is a hidden gem located on the outskirts of Las Palmas de Gran Canaria, the capital city of Gran Canaria. This beach may not be well-known to tourists, but it offers a beautiful and unique experience.
One standout feature is its black sand, which adds to its volcanic character. The beach also boasts crystal-clear waters that are perfect for swimming and water activities. Additionally, Playa De La Laja is home to stunning natural pools where you can relax and enjoy the sun.
Surfers also flock to this beach due to its ideal conditions for riding the waves. So if you're looking for an off-the-beaten-path beach with breathtaking features, Playa De La Laja is definitely worth a visit during your time in Las Palmas de Gran Canaria!
Benefits of natural pools
The natural pools at Playa De La Laja offer many benefits for visitors. These pools are formed by the volcanic rocks along the shoreline, creating calm and sheltered areas where you can swim and relax.
One of the main advantages of these natural pools is that they provide a safe environment for swimming, especially for families with children or those who are not strong swimmers. The rocks act as barriers against strong waves and currents, making it easier to enjoy the water without worrying about safety.
Additionally, the natural pools are filled with clear seawater that is free from pollutants, providing a refreshing and invigorating experience. Overall, these unique features make the natural pools at Playa De La Laja an ideal place to unwind and enjoy a peaceful swim in beautiful surroundings.
Things to Do in La Laja
There are plenty of exciting water sports and activities to enjoy in La Laja, such as swimming, snorkeling, and fishing. Additionally, don't miss the opportunity to explore nearby attractions like the stunning natural pools and beautiful coastal scenery.
Water sports and activities
At Playa De La Laja, visitors can enjoy a variety of water sports and activities. Here are some options to make the most of your time at this beautiful beach:
Surfing: With its volcanic character, Playa De La Laja is a favorite spot for surfers. Ride the waves and experience the thrill of this popular water sport.
Bodyboarding: Grab a bodyboard and glide along the waves close to the shore. It's a fun and easy way to enjoy the ocean.
Snorkeling: Dive into the crystal-clear waters and explore the underwater world. Discover colorful fish, vibrant coral reefs, and other fascinating marine life.
Stand-up Paddleboarding (SUP): Try your hand at SUP and paddle across the calm waters while enjoying stunning views of the coastline.
Kayaking: Rent a kayak and embark on an adventure along the coast. Explore hidden coves, discover secluded beaches, and soak in the natural beauty of Playa De La Laja.
Jet Skiing: Feel the adrenaline rush as you speed across the ocean waves on a jet ski. Enjoy a thrilling ride with friends or family.
Fishing: If you're into fishing, bring your gear and cast your line from shore or rent a boat for deep-sea fishing excursions.
Swimming: Take a refreshing dip in the Atlantic Ocean at Playa De La Laja's clear waters – perfect for cooling off on hot days.
Exploring nearby attractions
There are plenty of attractions to explore near Playa De La Laja. Here are some options for you to check out during your visit:
Vegueta old town, which is just 5 kilometers away on foot or by bike.
The stunning Las Palmas de Gran Canaria beaches, such as Playa de Las Canteras, Playa de Las Alcaravaneras, and Playa de El Confital.
The famous sculptures scattered throughout the capital city.
Take a drive along the Autopista del Sur towards the municipality of San Bartolomé de Tirajana and enjoy the beautiful scenery.
If you're interested in fishing, head over to Las Palmas and join a local fishing excursion.
Don't miss the chance to explore the vibrant atmosphere of Las Palmas with its restaurants, shops, and cultural events.
Accommodation and Nearby Amenities
Options for accommodation near Playa De La Laja include beachfront hotels, cozy guesthouses, and modern apartments with stunning ocean views. Nearby amenities include restaurants serving fresh seafood, cafes with outdoor seating, and convenient shops for any essentials you may need during your stay.
Options for accommodation near Playa De La Laja
If you're planning a trip to Playa De La Laja, there are several options for accommodation nearby. Here are some places you can consider staying:
Hotels: There are a few hotels located within a short distance of Playa De La Laja. These hotels offer comfortable rooms and amenities for a pleasant stay.
Vacation Rentals: If you prefer more space and privacy, there are also vacation rentals available near the beach. You can find apartments or houses that provide all the necessary facilities for your stay.
Guesthouses: Another option is to stay in a guesthouse or bed and breakfast near Playa De La Laja. These accommodations offer a cozy atmosphere and personalized service.
Camping: For those who enjoy outdoor adventures, there is also a camping site close to the beach. You can set up your tent and enjoy the natural surroundings during your stay.
Restaurants and facilities in the area
There are several restaurants and facilities near Playa De La Laja that cater to tourists. Some of the options include:
Beachfront Restaurants: Enjoy a meal with a view at the beachfront restaurants near Playa De La Laja. These establishments offer a variety of cuisines, including seafood specialties.
Cafes and Bars: If you're looking for a quick snack or a refreshing drink, there are cafes and bars in the area where you can relax and unwind.
Restrooms and Changing Facilities: Playa De La Laja provides restroom facilities and changing rooms for visitors' convenience. You can freshen up after a swim or get ready for your next activity.
Parking Area: If you're driving to the beach, there is a designated parking area nearby where you can safely leave your vehicle while enjoying your day at Playa De La Laja.
Lifeguard Services: To ensure safety while swimming or engaging in water activities, lifeguards are stationed at Playa De La Laja.
Outdoor Showers: After spending time on the beach, you can rinse off sand and saltwater using the outdoor showers available in the area.
Beach Equipment Rentals: Forgot your beach umbrella or towel? Don't worry; there are rental services near Playa De La Laja where you can easily access these items.
Accessible Paths: The beach offers accessible paths for people with disabilities, making it easier for everyone to enjoy the beautiful surroundings.