Ready to breathe in the fresh air and experience nature's beauty at Gran Canaria, but struggling with where exactly to go? Trust me, I can relate! As a passionate globetrotter, my travels led me to discover the Jardín Botánico Canario Viera Y Clavijo.
It's not just Spain's largest botanical garden, it's an all-natural wonderland teeming with unique local plant species. In this blog post, I'll be giving you valuable insights into its price structure, standout features, what visitors are saying about it and much more…
With these details at your fingertips – your visit will be well-informed and utterly unforgettable. So let's lace-up those walking shoes and embark on a journey through nature's spectacular artistry together!
About Jardín Botánico Canario Viera Y Clavijo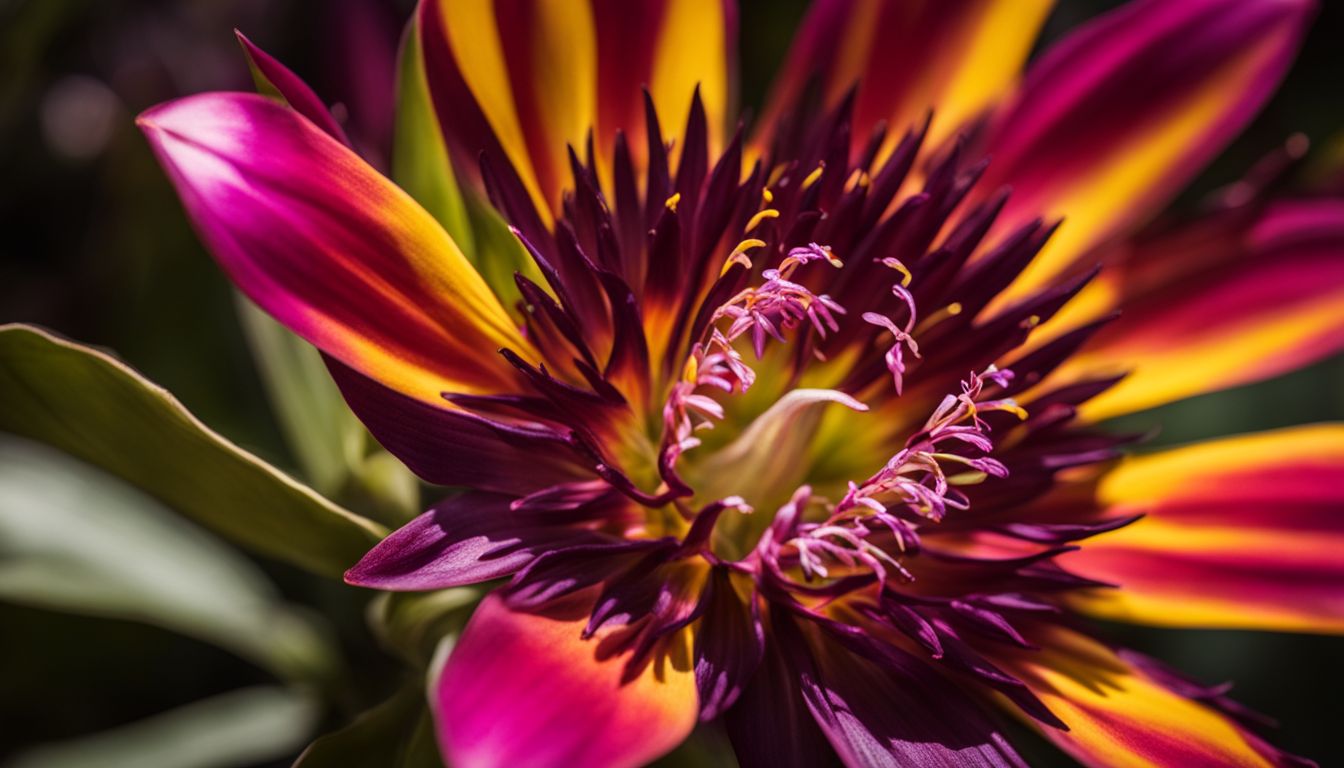 Jardín Botánico Canario Viera Y Clavijo is a breathtaking botanical garden located in Gran Canaria.
Overview of the botanical garden
The Jardín Botánico Canario Viera y Clavijo is a natural gem. It's the biggest botanical garden in Spain, sitting on 27 acres of land. You can find it in Las Palmas de Gran Canaria, Canary Islands.
A quick 15-minute bus ride from the city center will get you there. This place stands out because it has around 500 plant species found only in the Canary Islands. After setting up safety steps to keep everyone safe, they've opened their doors again for people to enjoy nature.
The peaceful and pretty stress-free break from city life makes this spot special.
Size and features
This botanical garden is big. It covers 27 hectares, making it the largest in Spain. The garden has about 500 plant types that only grow in the Canary Islands. You will find cacti too! A bus ride from city center gets you there in just 15 minutes.
The walk lets you see and learn a lot. It takes you through paths lined with many kinds of trees and flowers. There are also spots for great photos of Gran Canaria's nature. They offer tours so you can know more about what you're seeing.
Ticket price and hours of operation
Visiting Jardín Botánico Canario Viera y Clavijo, you'll be delighted to know that it's open for most of the day and the entrance fee is well worth the experience.
| Hours of operation | Ticket price |
| --- | --- |
| Open daily from 9:00 AM to 6:00 PM | Standard adult ticket: €6 |
| Last admission at 5:00 PM | Reduced ticket (students, seniors, large families): €3 |
| Closed on December 25th and January 1st | Children under 12 years: Free |
Please remember that these prices and hours may vary, and it's always a good idea to check their official website for the most up-to-date information. Also, keep in mind that the garden is just a 15-minute bus ride from the city center, making it easily accessible for visitors. The garden's size and vast variety of endemic plant species truly make it worth the visit, and many visitors believe the price of admission is a bargain for the beauty and tranquility you will experience.
Visitor Experience at Jardín Botánico Canario Viera Y Clavijo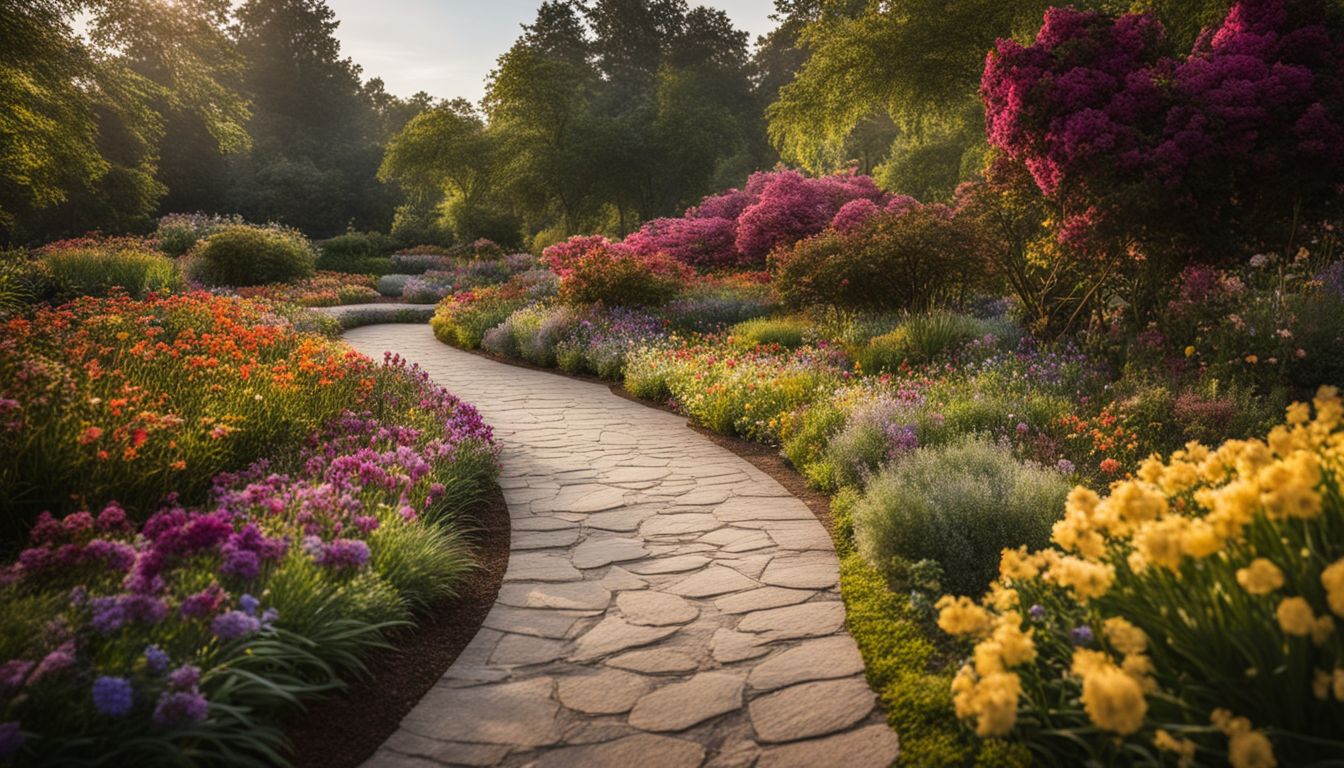 The Jardín Botánico Canario Viera Y Clavijo offers a unique and immersive visitor experience with its stunning botanical displays, tranquil nature walks, and picturesque picnic spots.
Top attractions and highlights
The Jardín Botánico Canario Viera y Clavijo has many amazing things to see and do. Here are some of the top attractions and highlights:
The garden is home to over 500 plant species that you won't find anywhere else in the world.
You can take a leisurely walk through the beautiful gardens and enjoy the peaceful atmosphere.
Don't miss the cactus garden, which features a stunning collection of different cactus species.
There are plenty of spots for a picnic, so you can relax and enjoy some food surrounded by nature.
If you're lucky, you might spot some interesting wildlife while exploring the garden.
The garden offers guided tours, where you can learn more about the plants and their importance to the Canary Islands.
Make sure to bring your camera, as there are plenty of photo – worthy moments throughout the garden.
The opening and closing timings allow for both morning and afternoon visits, giving you flexibility in planning your trip.
Nearby attractions and activities
There are plenty of nearby attractions and activities to enjoy when visiting the Jardín Botánico Canario Viera y Clavijo. Here are some options to consider:
Take a walk along Playa de las Canteras, one of the most beautiful urban beaches in Europe.
Visit the historic district of Vegueta, where you can explore charming colonial architecture and cultural sites like Casa de Colón and Catedral de Santa Ana.
Explore the Museo Elder de la Ciencia y la Tecnología, a fascinating science museum with interactive exhibits for all ages.
Embark on a hiking adventure in the stunning Parque Natural de Tamadaba, home to lush forests and breathtaking viewpoints.
Discover the underwater world at Poema del Mar, an impressive aquarium that showcases marine life from around the globe.
Enjoy shopping and dining at Centro Comercial El Muelle, a popular waterfront mall with a variety of stores and restaurants.
Experience local culture at Mercado de Vegueta, a traditional market where you can find fresh produce, seafood, and handicrafts.
Take a boat tour to explore the beautiful coastline of Gran Canaria and maybe even spot dolphins or whales.
Facilities and amenities
The Jardín Botánico Canario Viera y Clavijo offers various facilities and amenities to enhance your visit. There are restroom facilities available throughout the garden for your convenience.
If you're looking to have a picnic, there are designated areas where you can enjoy your meal surrounded by nature's beauty. Additionally, there is ample parking space nearby if you choose to drive to the garden.
For those who prefer not to bring their own food, there are several restaurants located in close proximity where you can grab a bite to eat before or after exploring the garden.
Reviews and Ratings of Jardín Botánico Canario Viera Y Clavijo
Visitors have consistently praised the Jardín Botánico Canario Viera Y Clavijo for its stunning botanical displays and well-maintained grounds. Discover what makes this garden a must-visit destination!
Visitor feedback and ratings
Visitors who have been to the Jardín Botánico Canario Viera y Clavijo have shared their experiences and feedback which we can review. Most of them feel that the garden is a great place to visit and the entry fee is worth it.
| Visitor | Rating | Feedback |
| --- | --- | --- |
| Visitor 1 | 5/5 | Found the botanical garden to be incredibly large and was amazed by the variety of plant species. Definitely worth the trip from the city center. |
| Visitor 2 | 5/5 | Appreciated the peaceful and scenic atmosphere of the garden. Feels that the garden offers a perfect escape from the city. |
| Visitor 3 | 4.5/5 | Loved the garden but wished there were more facilities. They still think the garden is one of the best they've visited. |
| Visitor 4 | 4/5 | Felt that the safety measures implemented were thorough and made them feel safe during their visit. |
| Visitor 5 | 5/5 | Enjoys visiting the garden every time they are in Gran Canaria. They think the garden is worth the entry fee and highly recommend it to other tourists. |
From the visitor feedback and ratings, it's quite evident that Jardín Botánico Canario Viera y Clavijo is a must-visit for anyone visiting Gran Canaria. The garden's vast size, variety of plant species, and peaceful atmosphere are loved by many visitors and they feel that it's worth every penny.
Positive aspects of the garden
The Jardín Botánico Canario Viera y Clavijo has many positive aspects that make it a must-visit for tourists like me. Here are some of the highlights:
The garden is home to a wide variety of plant species, including many that are endemic to the Canary Islands. It provides a unique opportunity to see and learn about the flora and fauna of this beautiful region.
The garden's size, covering 27 hectares, ensures that there is plenty to explore and discover. I can spend hours wandering through its pathways and enjoying its natural beauty.
The peaceful atmosphere of the garden offers a welcome escape from the hustle and bustle of the city. It's the perfect place to relax, unwind, and connect with nature.
The Jardín Botánico Canario Viera y Clavijo also offers guided tours for visitors like me who want to learn more about the plants and their significance. These tours provide valuable insights into the garden's rich history and its role in preserving biodiversity.
The recent implementation of safety measures shows that the garden prioritizes the well – being of its visitors. I can feel confident knowing that my visit will be both enjoyable and safe.
The ticket price is reasonable considering all that the garden has to offer. It's definitely worth it for nature enthusiasts like me who appreciate stunning landscapes and rare plant species.
Potential areas for improvement
Based on visitor feedback, there are a few areas where the Jardín Botánico Canario Viera Y Clavijo could make some improvements:
Signage: Some visitors found it challenging to navigate the garden due to a lack of clear signage. Improved signage would help guide visitors and ensure they don't miss any attractions.
Accessibility: A few visitors mentioned that certain areas of the garden were not easily accessible for individuals with mobility issues. Adding ramps or alternative paths would make the garden more inclusive for all visitors.
Informational materials: While the garden offers guided tours, some visitors mentioned that additional informational materials, such as brochures or plaques explaining the different plant species, would enhance their experience and understanding of the garden's flora.
Seating areas: A few visitors suggested adding more seating areas throughout the garden. This would provide spots for rest and relaxation during long walks and allow visitors to fully appreciate their surroundings.
Food options: Although there are restaurants nearby, some visitors mentioned that having a café or snack bar within the garden premises would be convenient for those who want to have a quick bite or enjoy a picnic.