In my quest for the ideal beach to round out my vacation in Gran Canaria, I stumbled upon a lesser-known treasure. After scouring every corner of this beautiful island, I was lucky enough to uncover Playa De Las Burras – an undiscovered oasis boasting fine black volcanic sand and a tranquil ambiance that's as soothing as it is striking.
Join me on this blog post as we virtually delve into its captivating allure while basking in the stunning hues of its dark-to-golden sands. It's an enchanting secret just waiting for your discovery!
Overview of Playa De Las Burras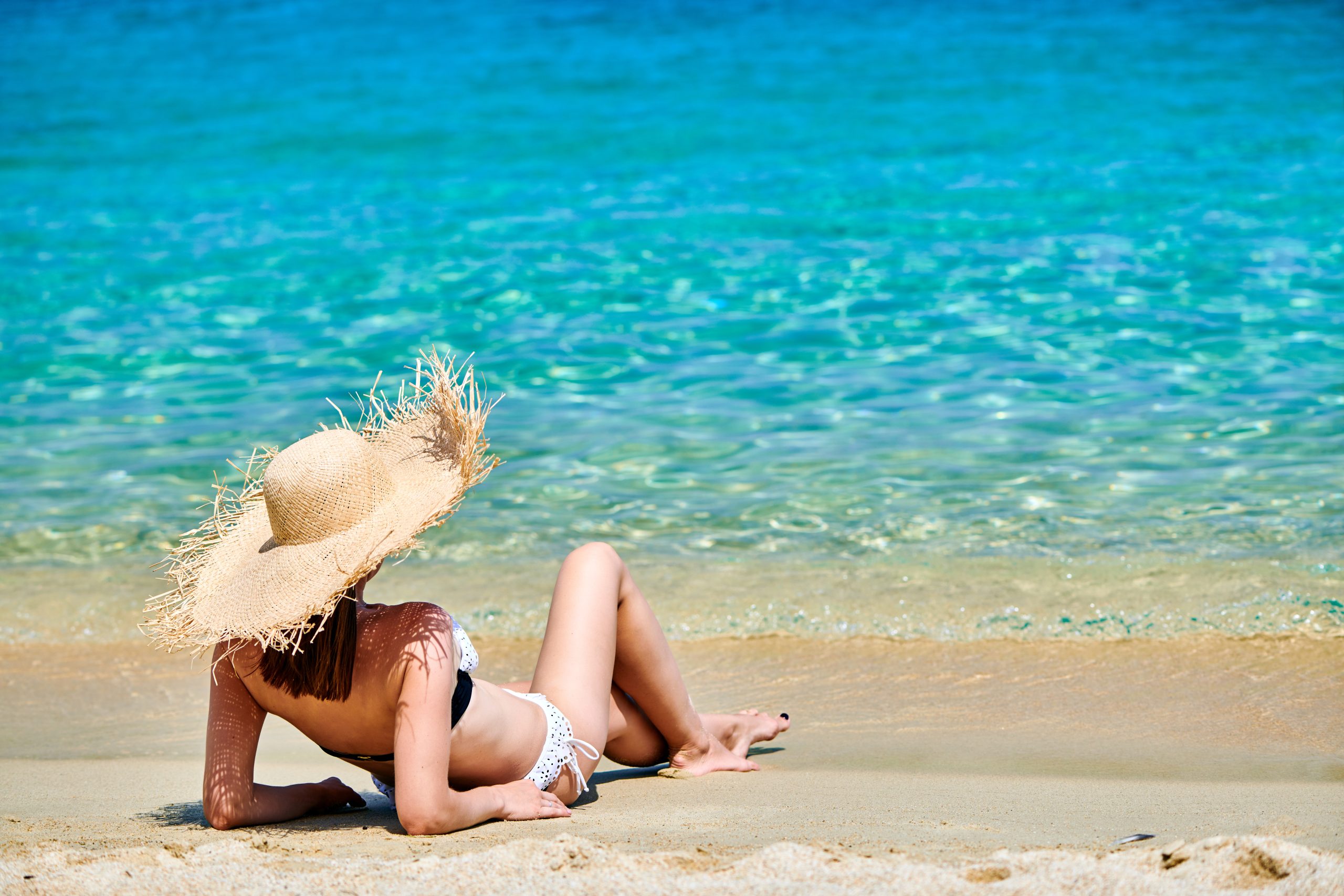 Are you in need of a relaxing beach getaway? Look no further than Playa De Las Burras, a popular beach located in San Bartolomé De Tirajana on the beautiful island of Gran Canaria. As someone who has also searched for the perfect beach destination, I understand your desire for a tranquil and picturesque escape. That's why I've done extensive research to bring you all the information you need to know about Playa De Las Burras. From its stunning golden to dark sand shores to its array of amenities and nearby attractions, this blog post will help you plan your ideal beach vacation. Get ready to soak up the sun and enjoy all that Playa De Las Burras has to offer!
Location in the south of Gran Canaria
Playa De Las Burras sits in the south of Gran Canaria. It is part of San Bartolomé de Tirajana, a town known for its stunning beaches. Out of more than 80 beaches on Gran Canaria, about a quarter are here! So, it's no surprise that both locals and tourists love this spot.
Come and dip your toes in the golden to dark sand or gaze at our palm tree-lined viewpoint at the eastern end!
Characteristics of the beach (golden to dark sand)
The sand at Playa De Las Burras changes from golden to dark. It's not just one color all the time. You might see gold, brown or black in different areas of the beach. This makes a pretty sight against the blue water.
Walking on this sand feels nice too! As you stroll along, look down and notice how it shifts under your feet. Sometimes you'll feel soft golden grains; other times it might be more coarse and dark.
Either way, it's a unique part of being at this beach in Gran Canaria that I love so much.
Amenities and Attractions at Playa De Las Burras
Playa De Las Burras offers amenities such as showers and cleaning facilities, making it convenient for visitors to freshen up after a day of sunbathing and swimming on its beautiful golden or dark sand.
Showers and cleaning facilities
At Playa De Las Burras, you won't have to worry about a mess. The beach provides showers and cleaning spots for all visitors. This keeps the sand off your skin after a fun day of playing or sunbathing.
It's easy to find these in different parts of the beach. Plus, they're free! Get clean before heading back to your hotel or exploring more of Gran Canaria.
Fine black volcanic sand
The beach at Playa De Las Burras is made up of fine black volcanic sand, giving it a unique and beautiful appearance. This dark sand is a result of volcanic activity in the area, creating a stunning contrast against the clear blue water.
Walking along this black sandy shore is an experience you won't want to miss during your visit to Gran Canaria.
Calm water for swimming
The water at Playa De Las Burras is calm and perfect for swimming. You can enjoy a refreshing dip in the sea without worrying about strong waves or currents. Whether you're a beginner or an experienced swimmer, you'll feel safe and comfortable in the tranquil waters of this beautiful beach.
So grab your swimsuit, apply some sunscreen, and dive into the crystal-clear water of Playa De Las Burras for a relaxing swim!
Fishing boats on the sand
At Playa De Las Burras, you can see fishing boats parked on the sandy shore. It adds a charming touch to the beach and gives you a glimpse into the local fishing culture. These colorful boats create a unique backdrop against the golden and dark sand.
You can take lovely photos or simply admire the beauty of these traditional vessels.
Popular Activities and Nearby Attractions
Popular activities at Playa De Las Burras include sunbathing and swimming, while nearby attractions include restaurants and accommodations in Las Burras as well as other beautiful beaches like Playa El Veril and Maspolomas beach.
Read more to discover the best things to do in this charming coastal town on Gran Canaria!
Sunbathing and swimming
I love spending time at Playa De Las Burras because it's perfect for sunbathing and swimming. The beach has golden to dark sand, which feels amazing under my feet. I can relax on the warm sand and soak up the sun while enjoying the beautiful view of the ocean.
When I want to cool off, I can take a dip in the calm water, which is great for swimming. There are also showers available nearby to rinse off after a swim. It's such a wonderful spot to enjoy some time by the sea and have fun in the water.
Restaurants and accommodations in Las Burras
There are plenty of restaurants and accommodations in Las Burras to cater to your needs. Whether you're looking for a quick snack or a delicious meal, you'll find a variety of options near the beach.
You can enjoy fresh seafood dishes at the waterfront restaurants or try local Canarian cuisine at one of the charming eateries in the area. As for accommodation, there are hotels and apartments available close to Playa De Las Burras, offering comfortable stays with easy access to the beach.
So, after a day of sunbathing and swimming, you can relax and unwind in one of the cozy accommodations in Las Burras.
Nearby beaches (Playa El Veril, Maspolomas beach)
There are also two other beautiful beaches near Playa De Las Burras that you might want to visit during your time here. They are:
Playa El Veril: Located just a short distance away from Playa De Las Burras, Playa El Veril offers a peaceful and less crowded beach experience. This sandy shore is perfect for sunbathing and swimming, and there are also water sports activities available for those who are looking for some adventure.
Maspolomas beach: This famous beach is known for its stunning sand dunes and wide stretch of golden sand. It's just a short drive from Playa De Las Burras and offers a unique natural landscape that you won't find anywhere else on the island. Whether you want to relax on the beach or explore the surrounding area, Maspolomas beach is definitely worth a visit.